Hey Dreamwalkers out there,
Everyone knows I think Tony Sheppard is a wonderful guitarist. Today, he surpassed anything I ever felt or knew about him. We were recording at Patrick Russini's Alpha Ear Studio and had limited time. We wanted to complete two songs and maybe connect with a third. Tony completed absolutely stunning lead guitar tracks for three very different songs in less that three hours. He took on my Johnny Cash meets the X-Files, The Outsider, and got the right tone and feel. Then he moved on to Debbie Stern's "Good To See You Gone," and "Don't Give Me A Second Thought," one of which is dark and edgy, while the other was happy and hopeful. He nailed all three.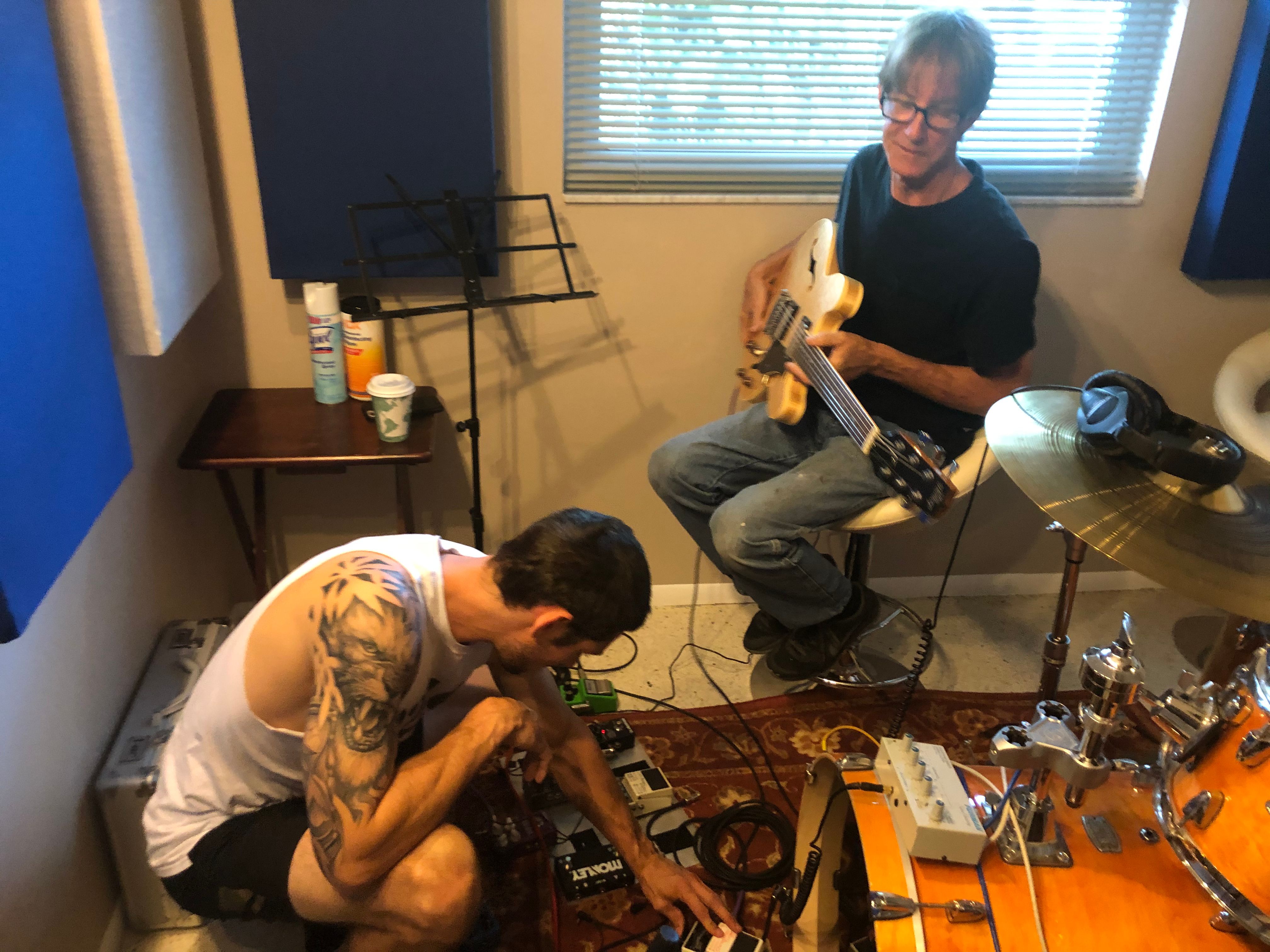 I was in awe. He went from one song to the next almost seamlessly, with just a short break for us to think about which guitar and what sounds would work, and he was just unstoppable. Bravo to Tony Sheppard. I think you are going to be amazed when you hear the final tracks. He did honor to our songs and made them better than they were.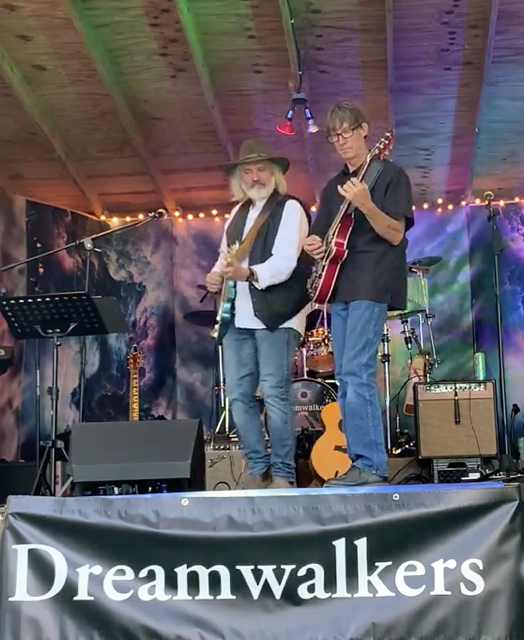 Patrick did his usual, wonderful job of dialing in  the sounds and Debbie and I did encourage Tony several times regarding the emotion of the songs, but Tony did the heavy lifting today. We are more than halfway through the final section of recording and hopefully will be done within a month and can get to final mixing and mastering. 
Peace,
Dr Dreamwalker