Music Is The Ride: Dreamwalkers Second Album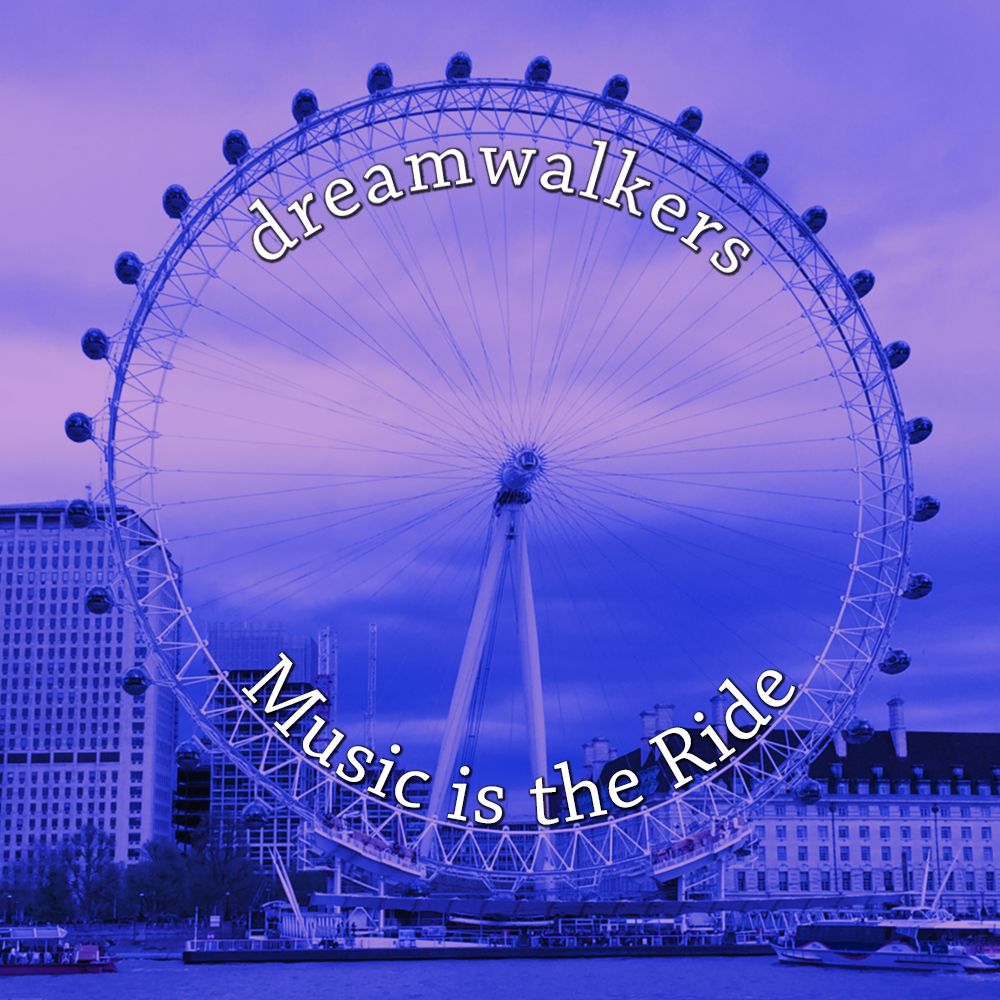 The time is almost here for the release of Dreamwalkers Band's second album, "Music Is The Ride." It's been over a year since we began the journey of recording, and the world has changed while we've been working on our creation. Rest assured, no matter how crazy things have gotten, our commitment to the music and message behind it has only grown. 
The lyric "Life is an amusement park, Music Is The Ride," came from a comment my son, Daniel, made at his first concert. Bruce Springsteen was pounding out great rock and roll on the stage and my then 12 year old looked up at me with the joy in his eyes only a child at his first rock concert could have and exclaimed, "I'M SO GLAD WE'RE HERE." I responded, "Kind of like going to Disneyworld?" He said, seriously, "Oh No, Dad. This is an amusement park where music is the ride." I knew that was a song and I wrote it that evening, but upon reflection, I thought my experience is life is an amusement part, music is the ride.
So as a band, we are ready to share this with you. The album is all original. Debbie Stern's wonderful country-jazz-pop songs about love won and lost somehow merge effortlessly with my rock and roll psychospiritual anthems. Tony Sheppard's "Road Song" is added as an excellent spice to make the serving even more delicious. 
I thank bandmates Daniel Polyak (The Heartbeat) on drums and percussion, Dave Ross on bass guitar, Tony Sheppard on Lead Guitar, and Debbie Stern on Vocals and Keyboards for making the songs come to life. None of this would be possible without the genius of Executive Producer and sound engineer extraordinaire, Patrick Russini and Alpha Ear Studio. We are proud to be the first album completed in his new studio. 
Music Is The Ride is a survivor of the pandemic as is the band. When I was most frustrated by what was going on in the world I had a dream. In the dream I was backstage with the band and I saw Tom Petty. He smiled at me and reached out his hand. I shook it and said, "Aren't you supposed to be dead?" He said, "Remember, always stick to your vision and it's about the music." I'm glad none of us gave up.
The album is being mastered by Patrick this week. We will be shooting the album cover in a few days. Then it will be birthed into the world. 
Peace,
Dr Dreamwalker