Hello to all my Dreamwalkers out there,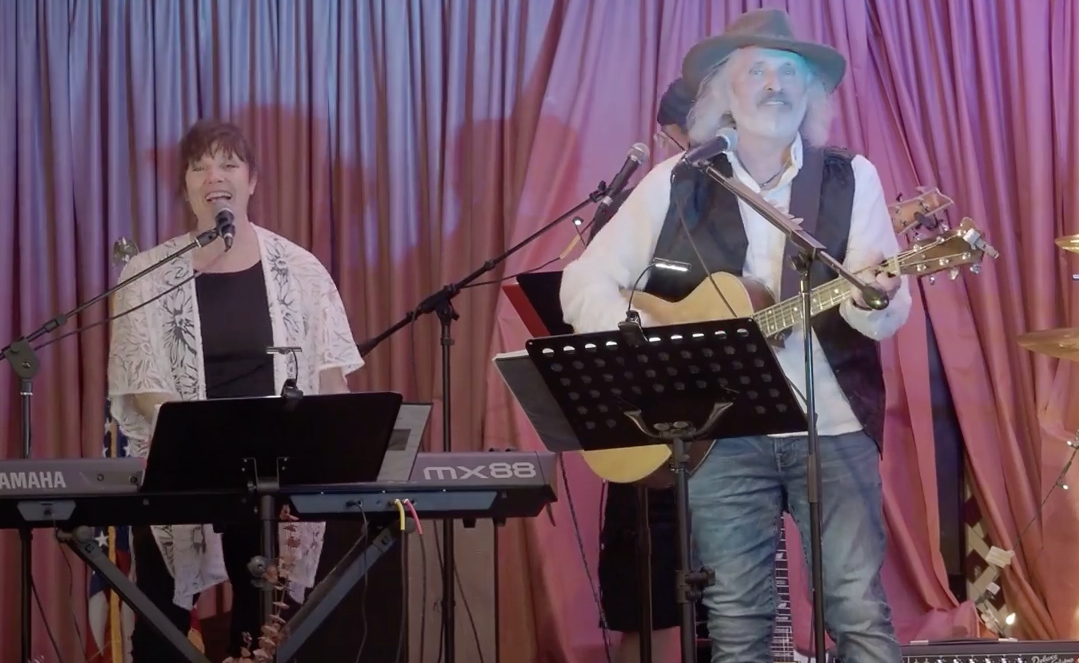 We had a blast playing and are spending time with the videos to produce something special for all our friends and family. Some highlights were Debbie's "Something About That Boy," and "How I Love To Love you Lord." Tony's lead guitar on "Comfortably Numb" was spectacular. I sent the raw video to a friend in California who said, "gosh, your guitarist really nailed David Gilmour's solos." Yes he did. Dave did an amazing job on "Space Oddity." Daniel was lights out on "Boys of Summer." For me, I loved playing "Music Is The Ride," and doing our medley of "Saving Grace/Stop Dragging' My Heart Around." 
It's an exciting time for us. Vocals on the album should be finished on Thursday. Then Tony Sheppard will put his guitar wizardry on the tracks. We will be playing at Myakka Moonlighters on May 22. Hope you guys will join us. We played there last year and it's a very sweet venue. I'm really looking forward to it.
Much appreciation for Jesse Lipman. I don't know how I would have survived this without your help brother. 
Peace,
Dr Dreamwalker