Hello to all my Dreamwalkers out there,
The band finally played out and once again, Myakka Moonlighters was very kind to us. Playing as the Sun set and an amazing full Moon came up was very inspiring. The band had a wonderful time.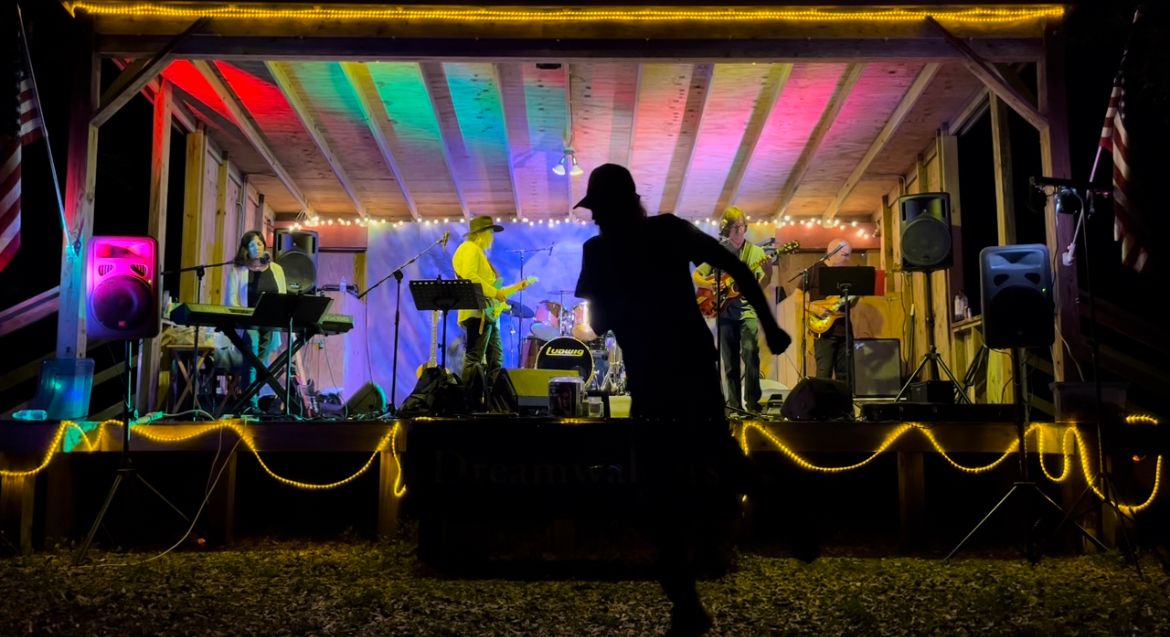 The highlight of the show, for me, was after we played Diamond Filled Bouquet, a song about my own issues with Attention Deficit (Different?) a woman came up to us and told us how much hearing the song meant to her. Her grandson struggles with the same issue and she said the song really helped her and she thanked us.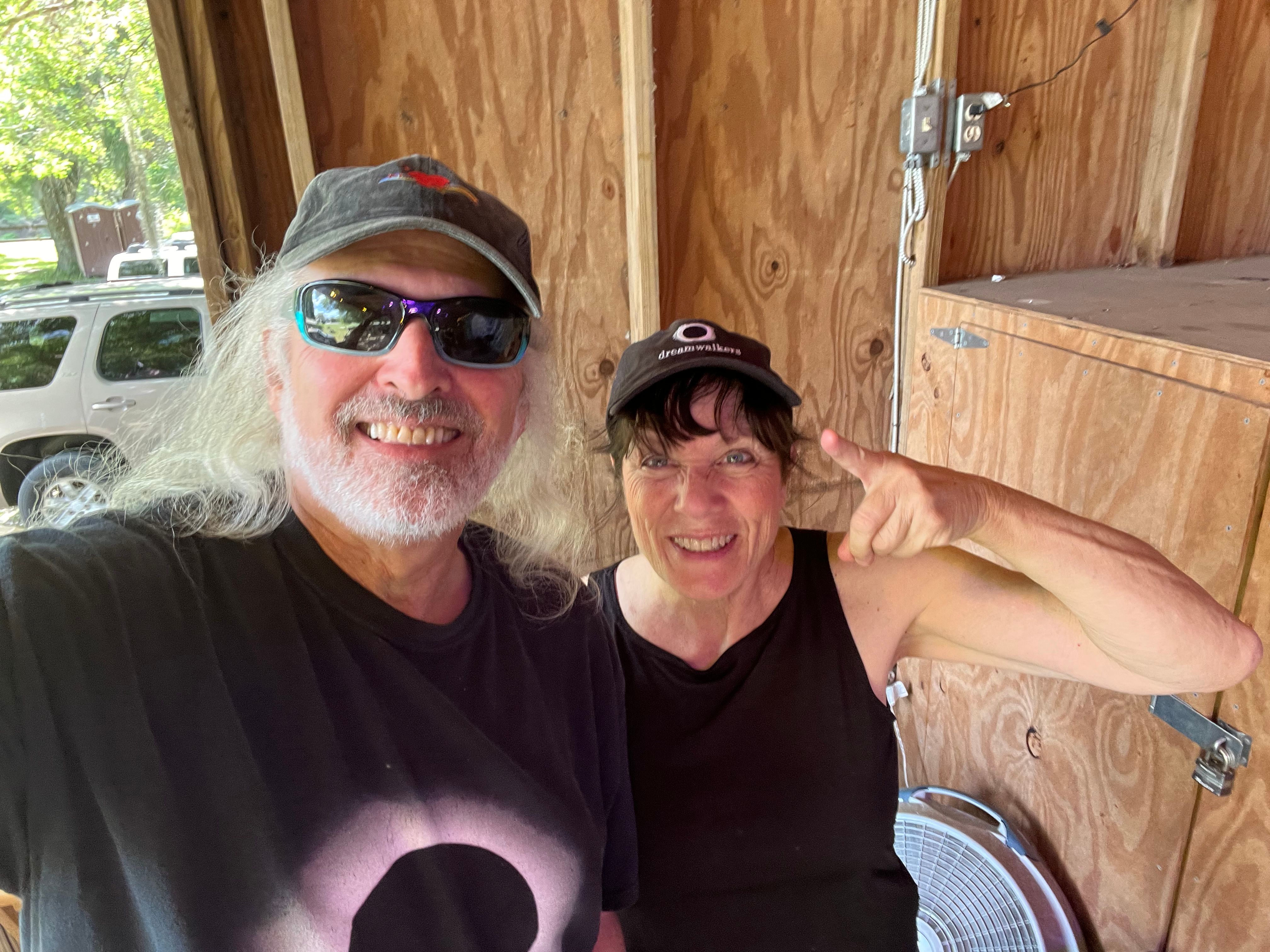 It's always fun singing with Debbie Stern. Her originals, Good To See You, Gone, Don't Give Me A Second Thought, Tricks On Me, I Think I Think Too Much, Dancing With The Man In The Moon, How I Love To Love You Lord, and Don't Talk Behind My Back were incredible and her version of Wild Horses was just off the chain great. I had great fun singing Stop Dragging My Heart Around in a duet with her. 
Dave Ross did a great job singing Deep Elem Blues and making it special for the Myakka audience. He also sang Space Oddity and did a wonderful job with Shape I'm In.
Tony Sheppard was his usual stellar self on lead guitar. I especially liked what he did with his lead on Music Is The Ride. 
David Dolnick on drums was just the best. He was in the pocket all night and became the glue that kept us together. He also sang on Wicked Game and I Know You Rider.
I just had the most fun I've ever had playing music. The band keeps moving forward. We are blessed to have Patrick Russini running sound for us and Jesse Lipman being more than just an ordinary roadie. Thanks so much for Patrick and Jesse.
What's next? We plan on playing out again soon and there's even talk (gasp!) of a third album. Will keep you posted and can't wait to play again. So much fun!
Peace,
Dr Dreamwalker