Hello Dreamwalkers out there,
We are in the stretch run of laying down tracks. Today, Tony Sheppard began the task of turning really great tracks into something absolutely special with his lyrical, melodic, powerful lead guitar work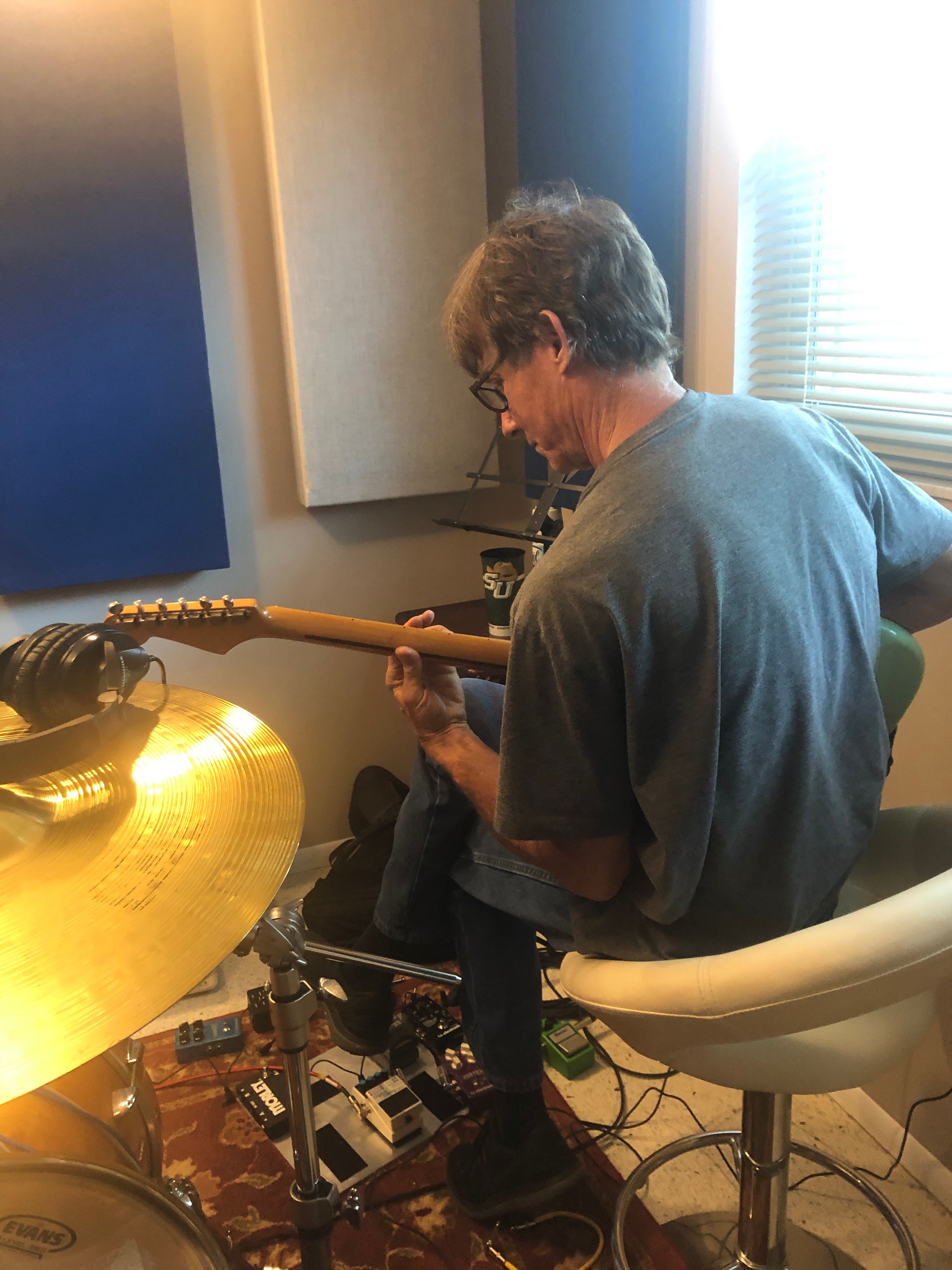 We arrived at Alpha Ear Studio early and were greeted by Biggie, Patrick Russini's dog, who welcomed us with his giant barks and sweet energy. Tony and Patrick set up and I went to get them some breakfast.
They were just about set up when I returned. Patrick and Tony began to dial in the sound and we settled on a Flanger and Overdrive pedal to begin. We started on "Everything Is Changing," a song so apropos for our world and our band. Tony used a Japanese Fender Stratocaster to bring fantastic color and spice to the song. We went for a late 60s sound and Tony really hit it beautifully.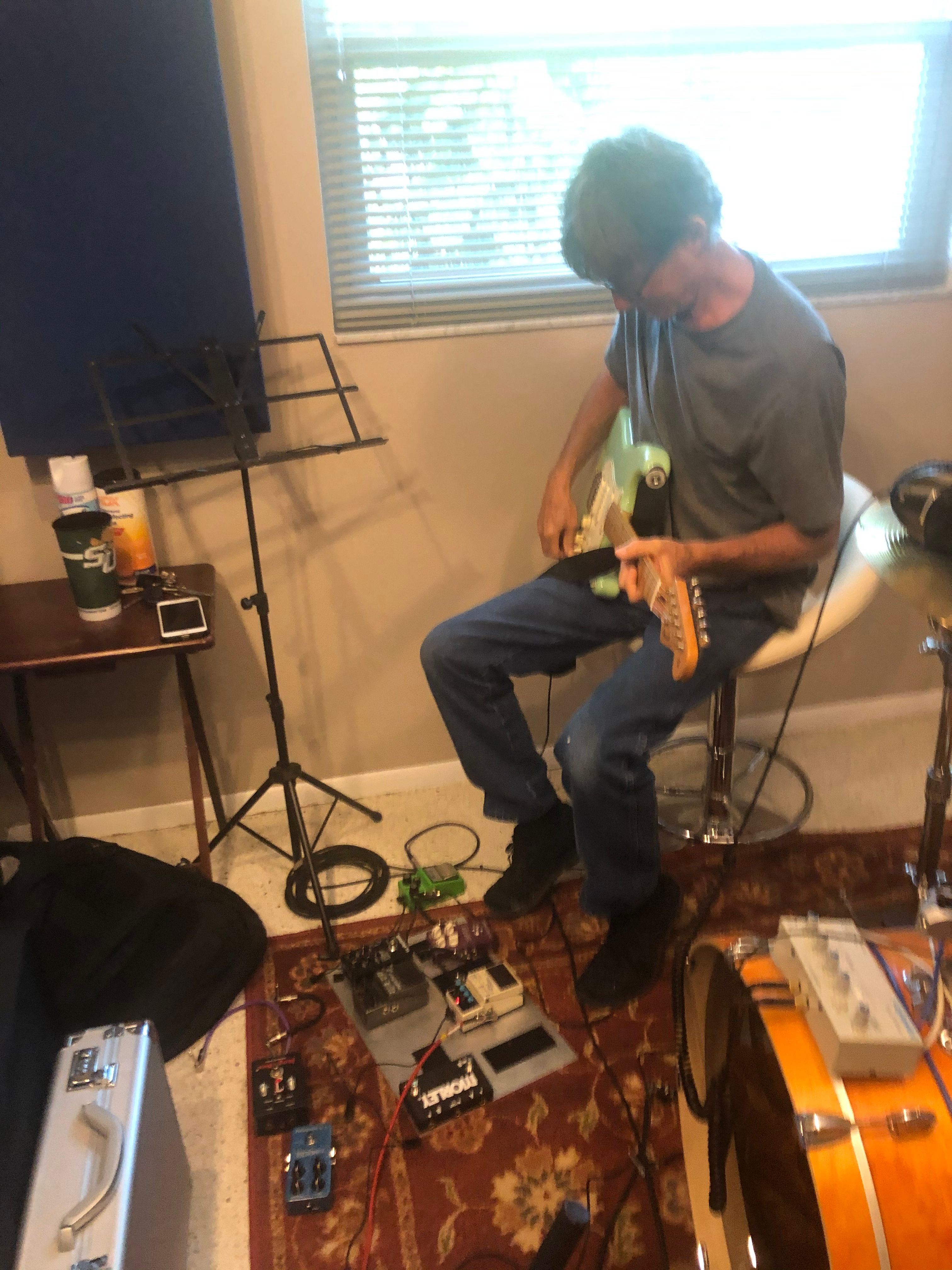 We took a break and then Tony dug into Suggestion By Echo, my psychospritiual rock and roll anthem. We tried several guitars until Tony played his Gibson Howard Roberts and an Eric Claptonish lead began to emerge. He went through several passes and then took a break and nailed it. His tonal color was just gorgeous and even played some Allmanese harmony leads.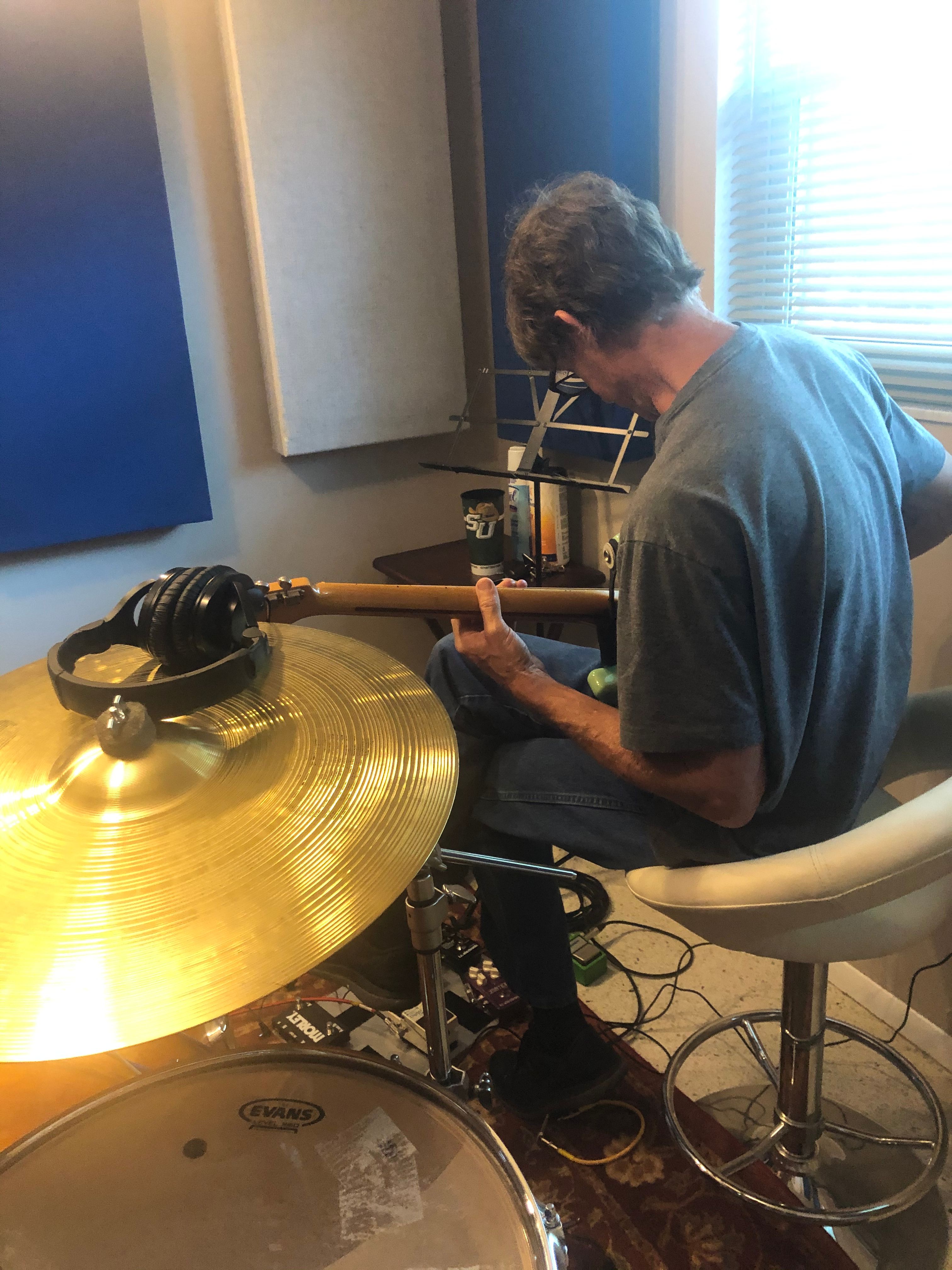 It was a great start to the final leg of our recording. Tony will work on all the songs, including his own and then it's time for Patrick to do his magic in mixing and mastering.
Peace,
Dr Dreamwalker