Hello to all my Dreamwalkers wherever you may roam,
Tony Sheppard is holding center stage in the stretch run of our album recording project, "Music Is The Ride." Tony, Debbie Stern and I met at Patrick Russini's Alpha Ear Studio to continue recording lead tracks for the album, and what a great day it was.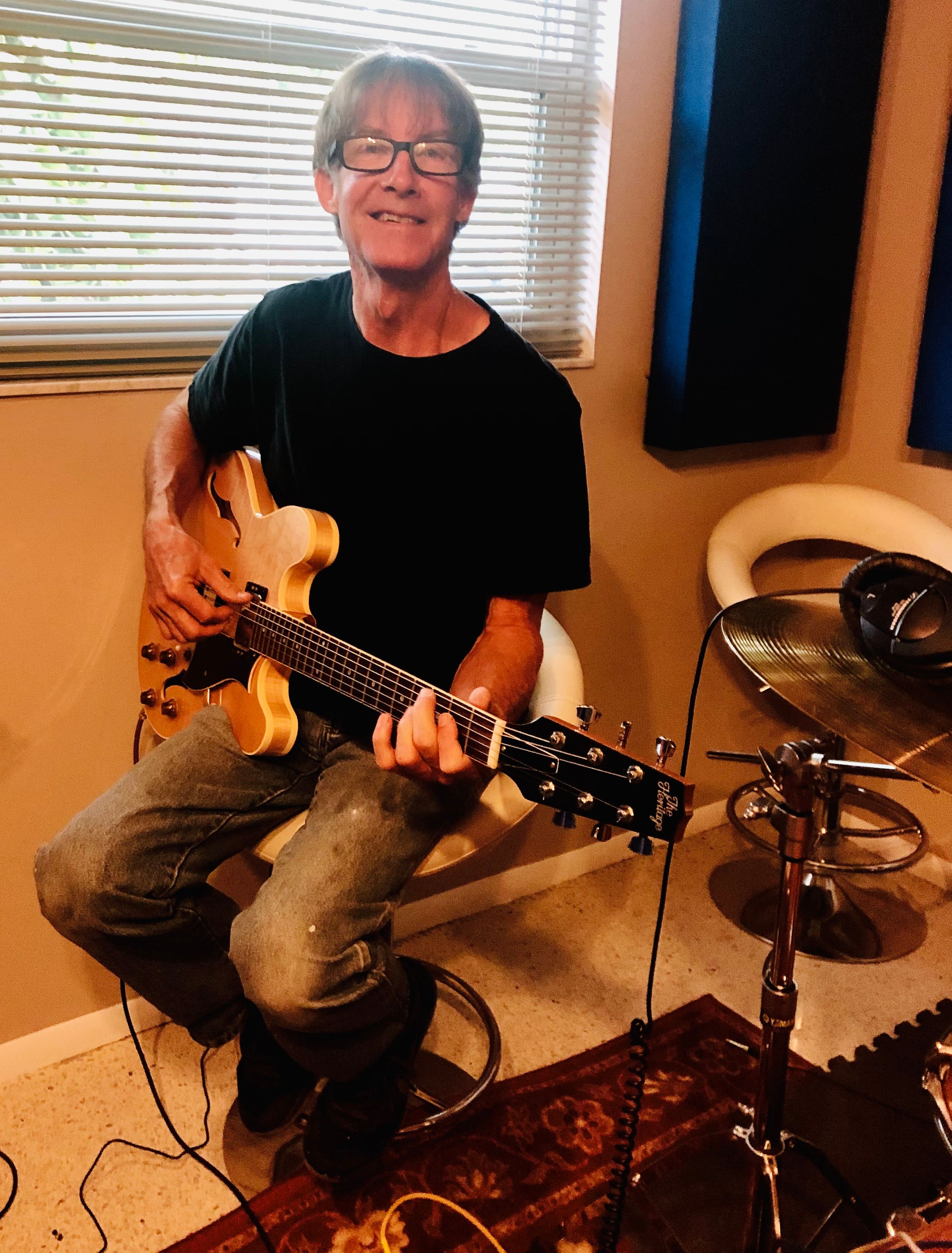 Tony completed lead tracks on two of Debbie's songs, "Something 'Bout That Boy" and "Louisiana Playin' On My Mind," and my own "Magnetic North." I'd call the day Hard Fun. I salute Tony's steadfastness in hanging in there as we crafted the sound for each song. He used different guitars and different effects to get a great sound on each. While the sounds reflected the emotion of the song, it was Tony's incredible skill and heart that in the end was the thread that tied them together.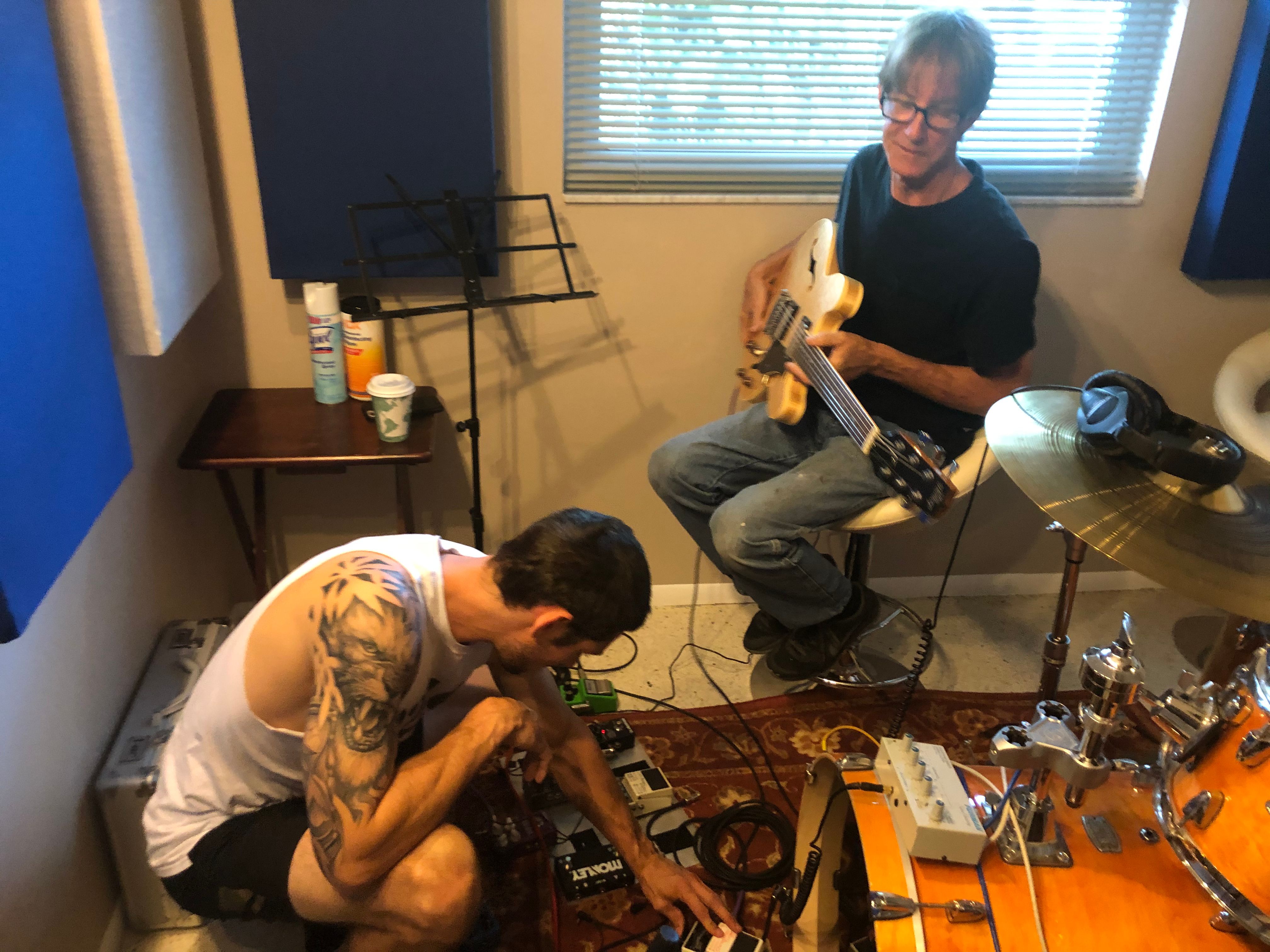 He played several different guitars on today's journey. We have to thank Lenny Brooks for getting the Heritage H-535 ready for the session. He had to swap out and install a new bridge and it sounded like an Eric Clapton Cream era tone. Lenny also worked on the Sea Foam colored Stratocaster that gave us a sweet Nashville type sound. Bravo, Lenny.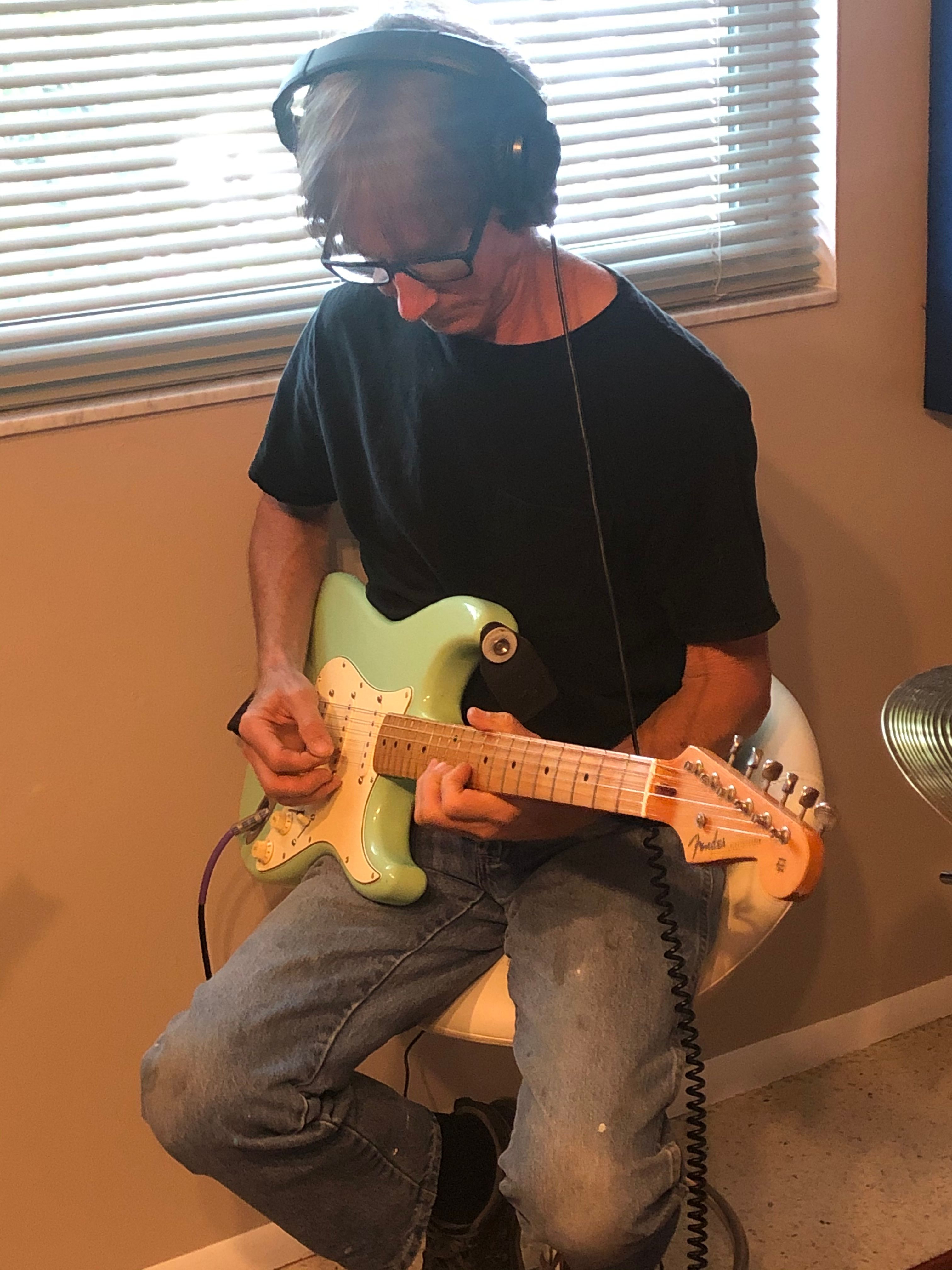 My original song, Magnetic North gave Tony a chance to stretch out and play rock and roll and he did not disappoint. Most people have never heard his rock and roll roots, as he's played in local Latin and Ska bands, but he can rock. We pushed him to come out of his shell and bring on his inner Jimmy Page. Very cool.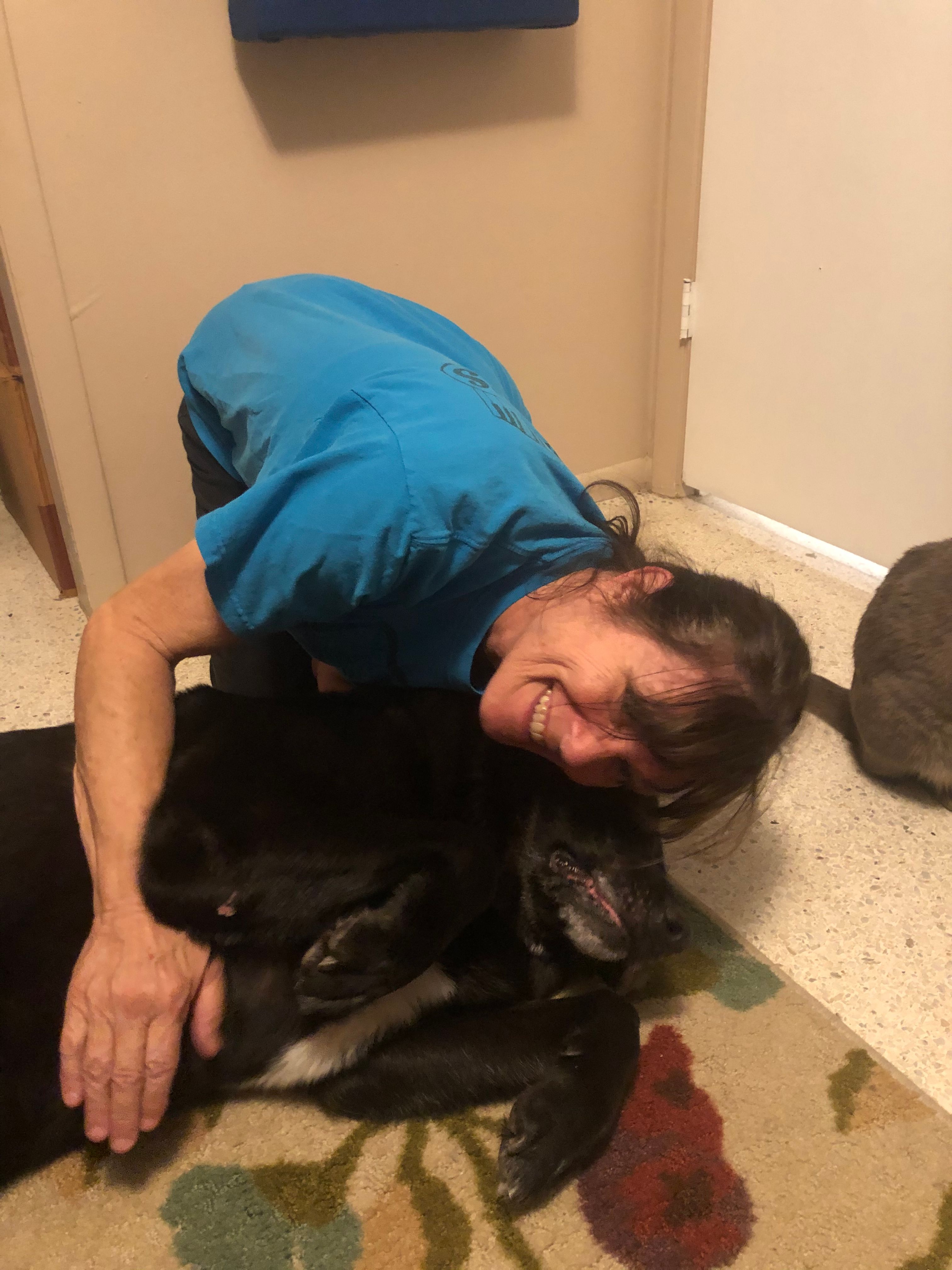 Of course, Pat's dog, Biggie, is always there for emotional support. Patrick sets up such a welcoming environment, but no doubt about his commitment to excellence. The sound is luxurious and I am so thrilled we are coming close to completing the project.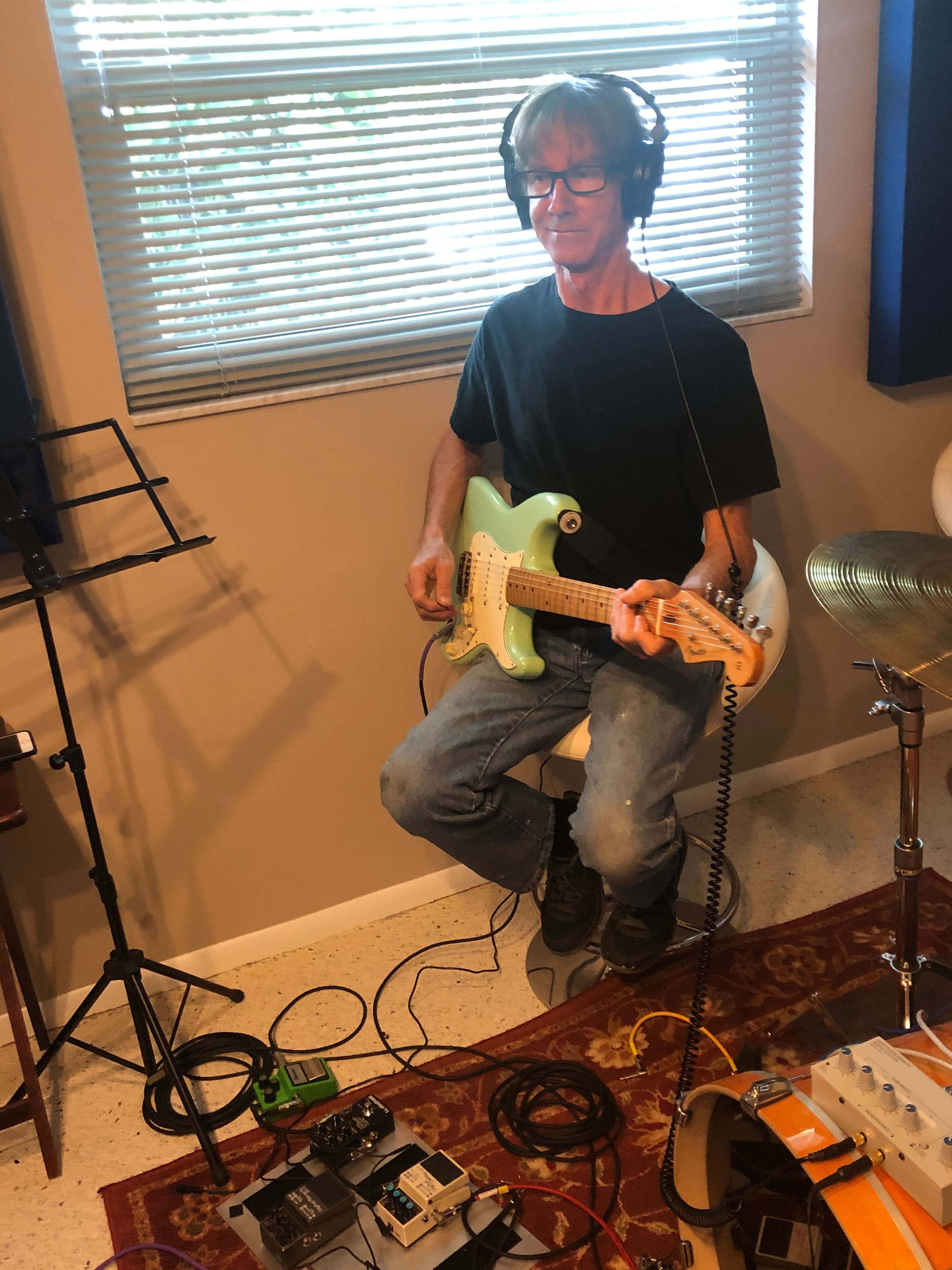 Hope to see everyone Saturday, May 22, 6-9. at Myakka Moonlighters. It's a wonderful venue, out in the country where you can see the stars emerge, stretch out, bring a cooler, feel the vibe, listen and join together with the band.
Peace,
Dr Dreamwalker