Greetings to all my Dreamwalkers out there,
Today is my birthday and on this day, I feel so much gratitude for all the treasures I have in my life. One of those treasures is this wonderful Dreamwalkers Band and our vocal director, Debbie Stern. As some of you know, Debbie has vast experience in teaching singing and being a singer in many different venues. She was a backup singer for Loretta Lynn for two years, but now she is in the spotlight with us.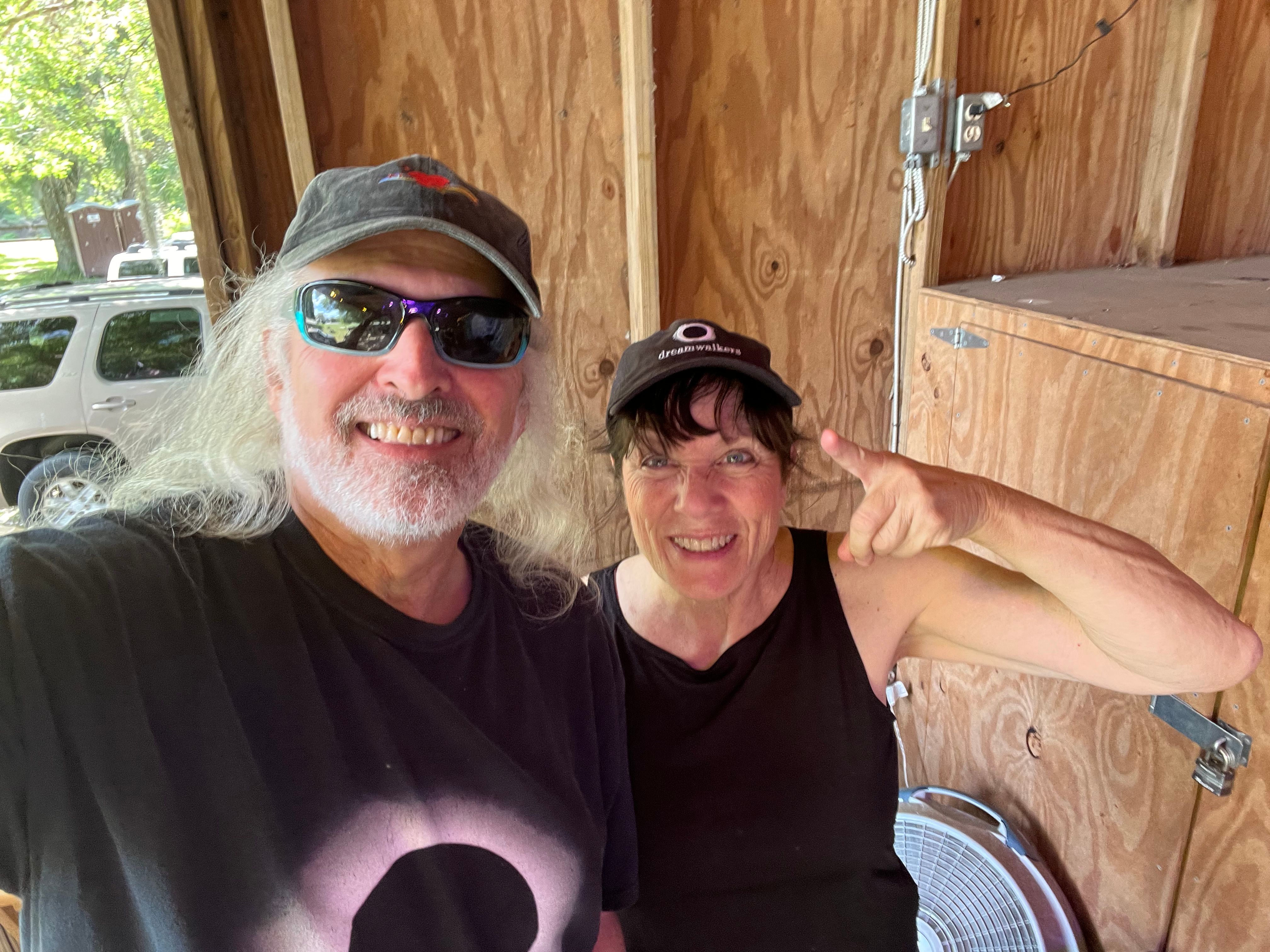 We are working very hard to make the vocals for Dreamwalkers Band the best and we have some great voices. Debbie is just the best, but to have a drummer and bass player who can sing is quite a blessing. Makes it possible to have three part harmony. I don't know if you've ever experienced three part harmony, but when it's right and you are in the middle of it, it's almost like a physical healing, a beautiful event.
So, we met to perfect our harmonies and it's quite a challenge. There is a tendency to want to sing the other person's part, so you have to learn your own part as if it was the melody. Then you have to blend with the lead, sort of become that person, sing like them but in a different note. You can't overpower the lead. It's quite a challenge but we all were working really hard at it, and I certain it will bear fruit.
Debbie has taught me so much about singing. I didn't know what I didn't know. If you are interested in learning how to sing, she is a great teacher. If you would like to take lessons, let us know through the contact page and I will facilitate it. 
Peace, 
Dr Dreamwalker